Start with saving earth and move on to rescuing other worlds from the grey robot attack!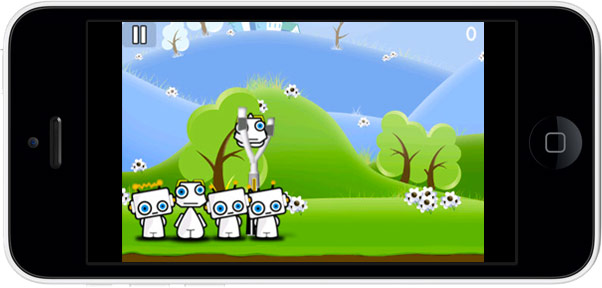 The world is not ours! In the year 2032, the robots rise and rule the earth. Ten years later they are fighting each other for our world and new worlds discovered in the universe. The human race has teamed up with the white robots to eradicate the gray robots from the earth. In return they have agreed to leave us with our home and rule the rest of the universe.
Your job is to hurl the robots through the air and destroy the enemies hiding within their structures. You have five different robots at your disposal—each with their own special abilities. Once in the air, tap the screen to alter their properties and make for a more effective throw. But make sure you do before they hit something and damage their internal computer rendering thier abilities unusable.
Enjoy 90 levels of robotic rage spanning six worlds. Keep in mind, your ally robots may have special abilities, but so do your enemy robots. You'll need to use strategy, skill, and let's face it, a little luck.
Robot Rage currently has 30/90 levels.
---
iPhone Screen Shots
---